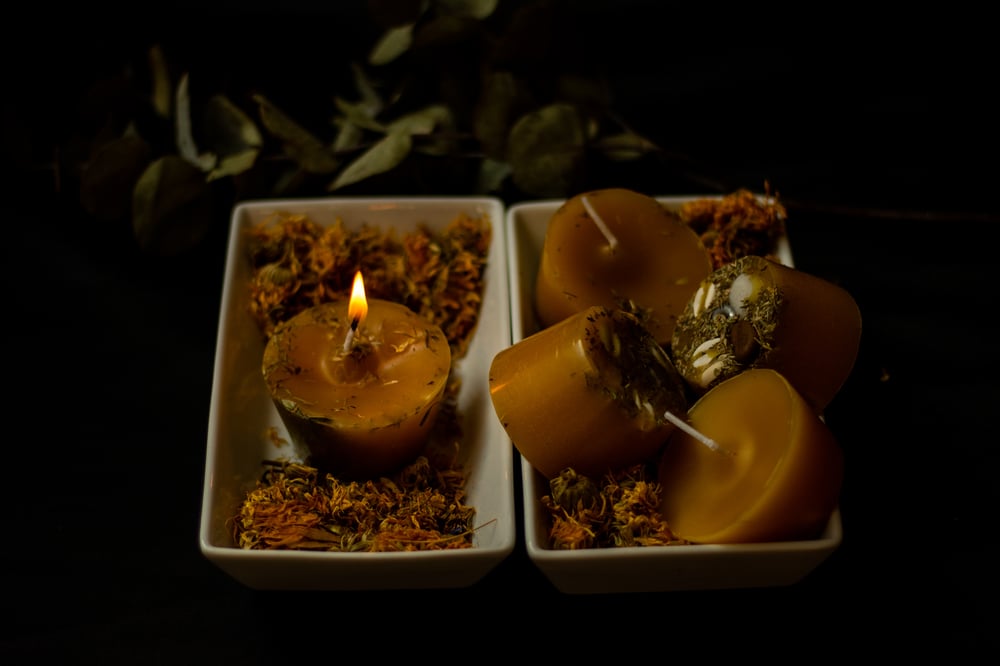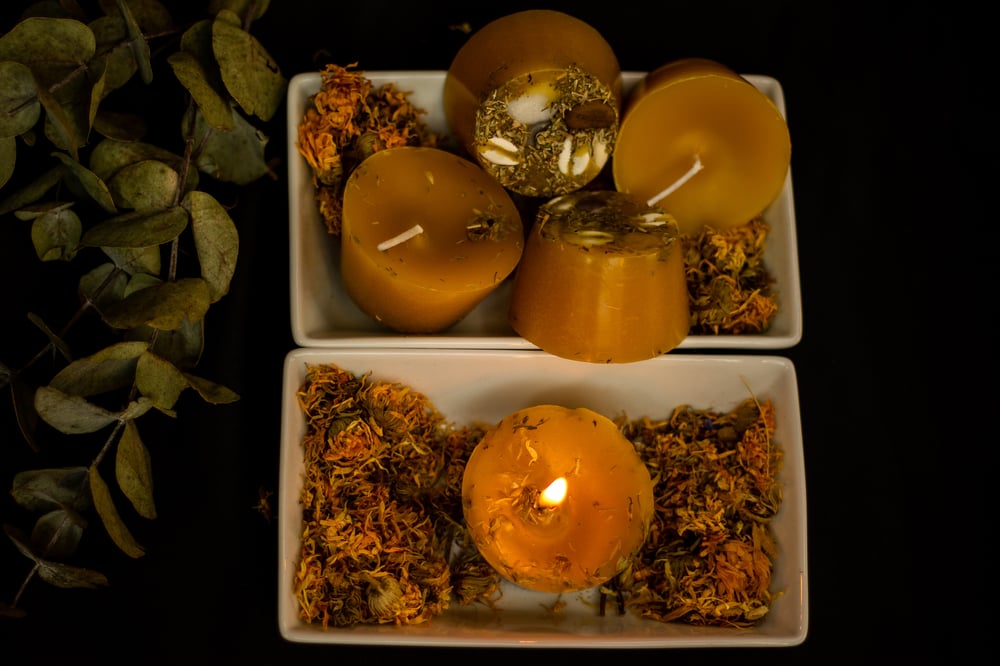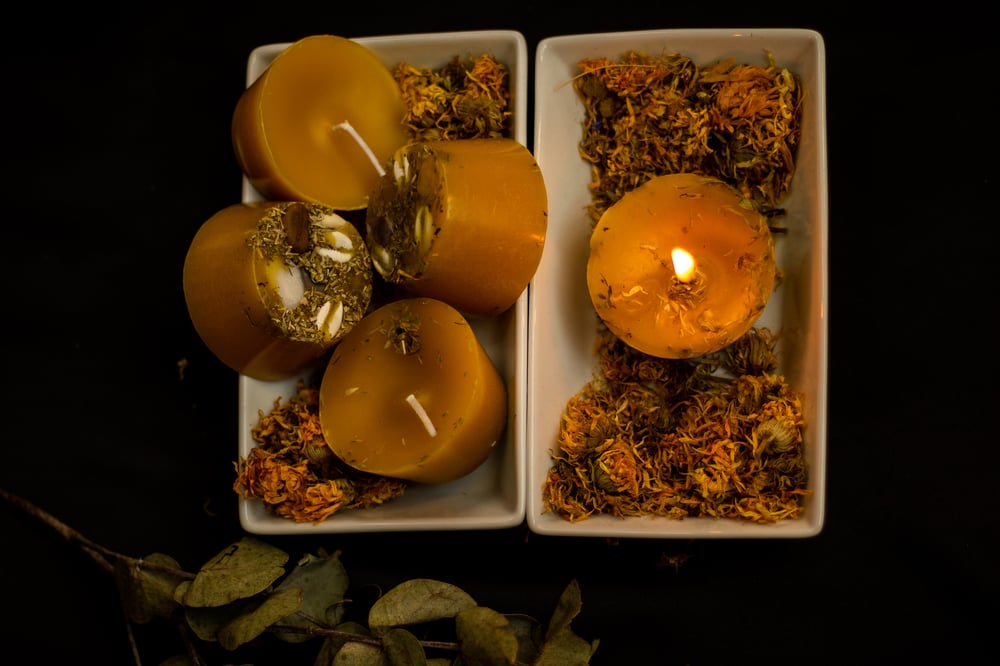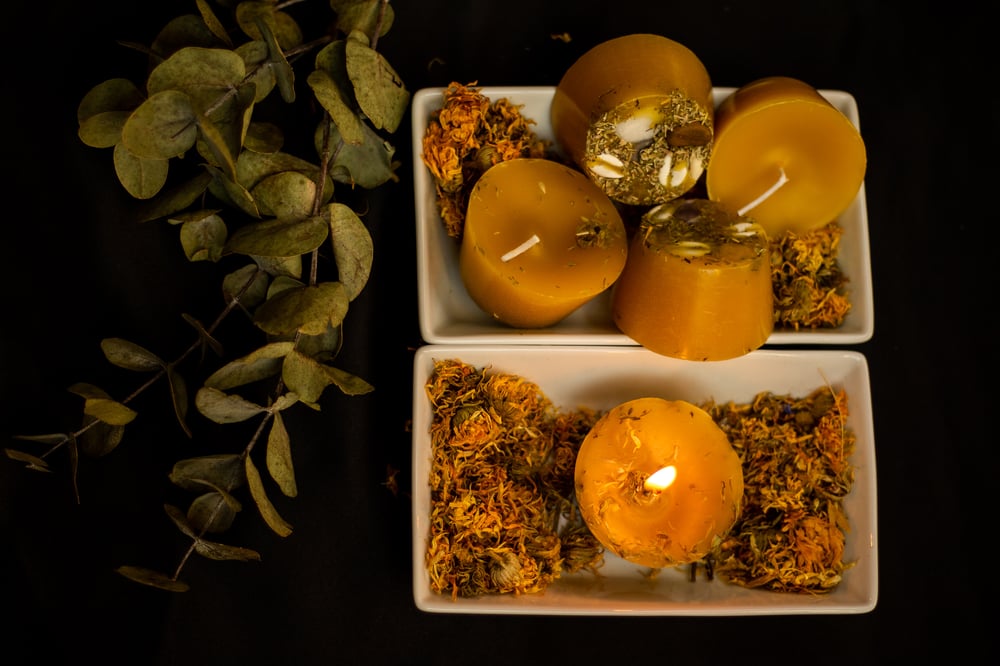 a hand-poured intention-setting candle from 100 percent organic beeswax made to support you for conjuring your new projects, creative pursuits, and businesses.
Made with the ase and support of my spirit team, crystals, herbs, and organic cinnamon and peppermint essential oil.
Each candle contains crystals, eucalyptus, calendula, peppermint, and cinnamon essentials oils.
🐝 100% NATURAL BEES: Free of additives and environmentally friendly.