IFÉ MI Herbal blend for tea or bath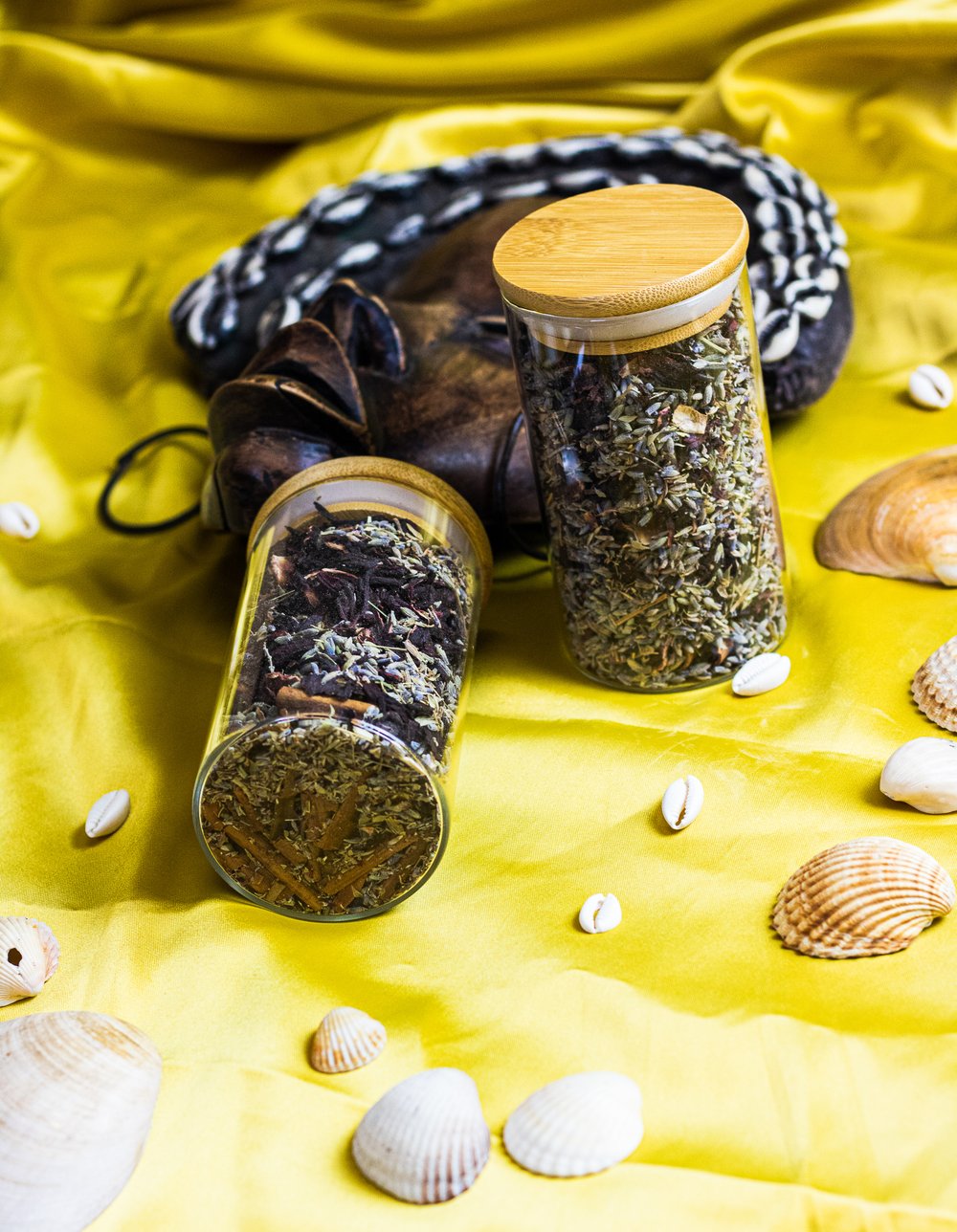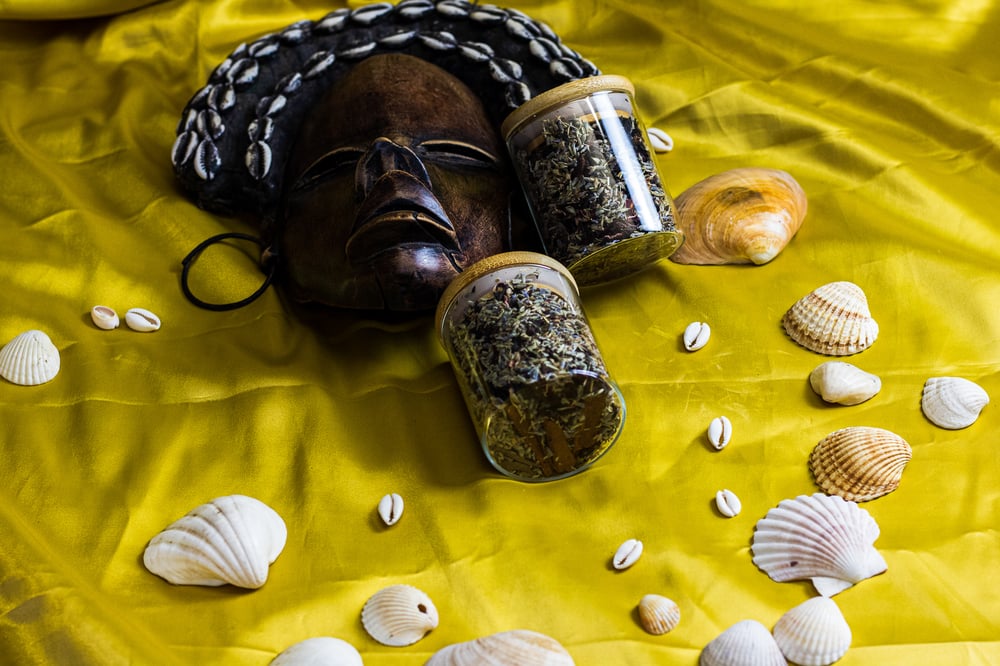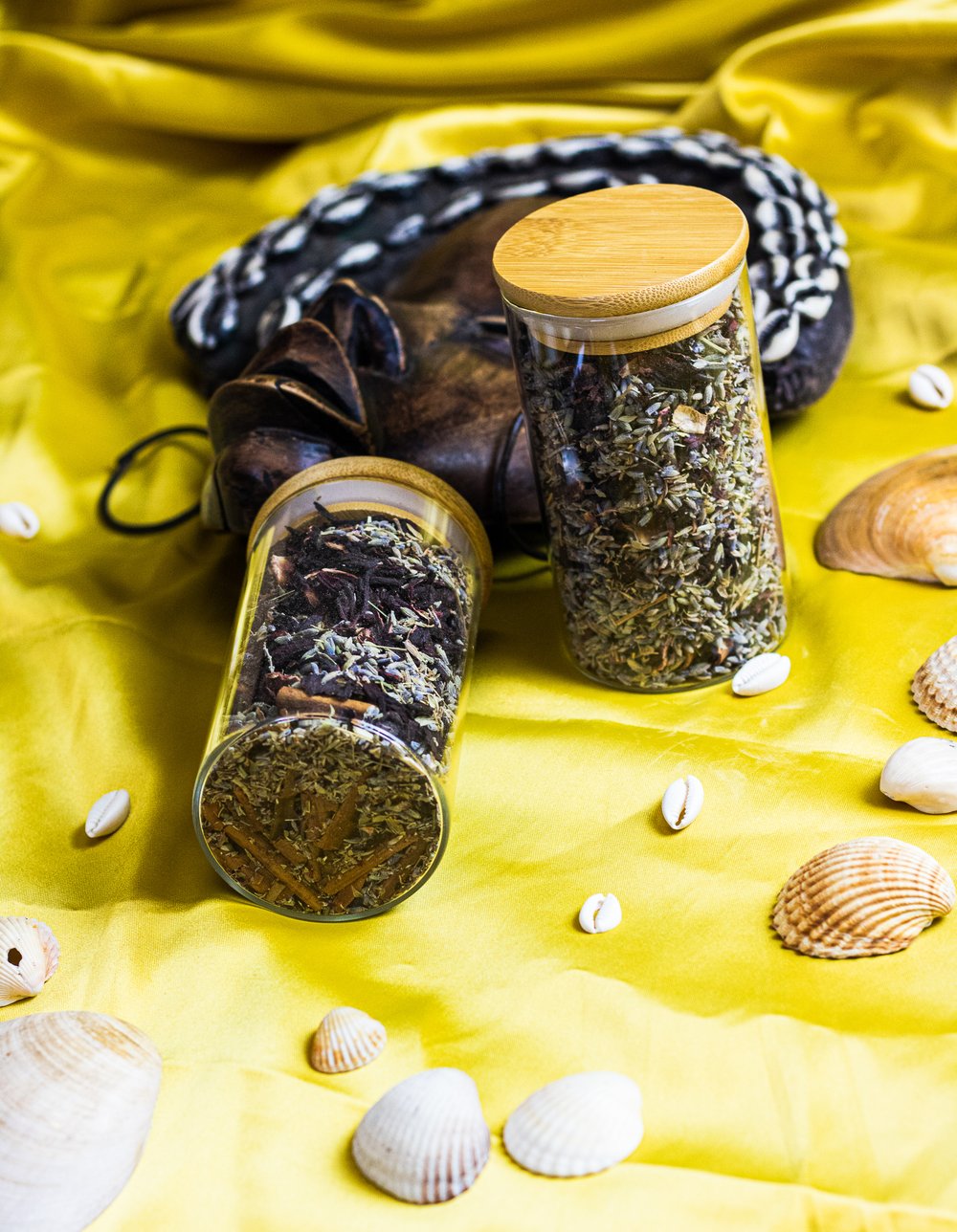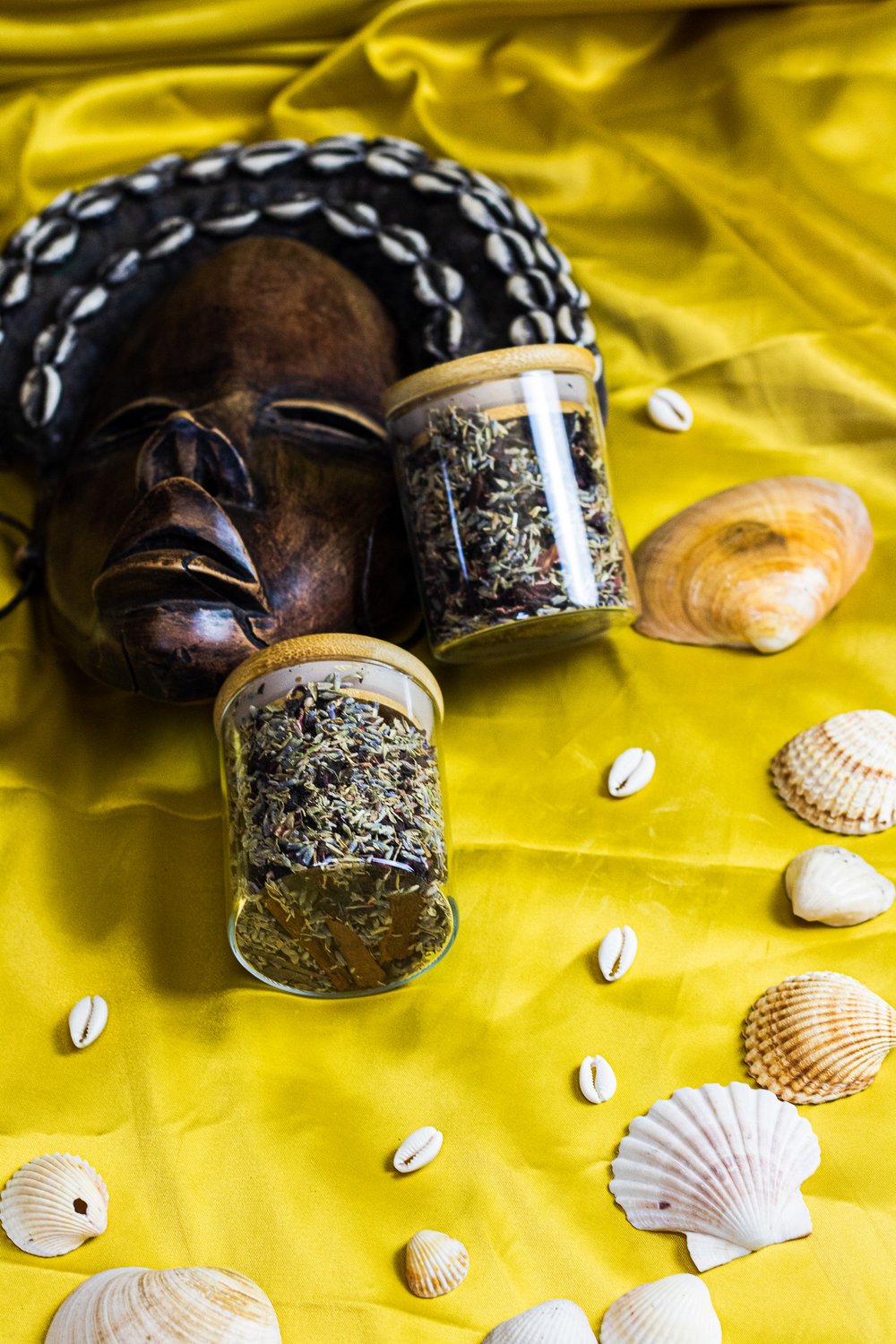 This is one of a kind herbal blend made especially to remind you of your own love and the love of the universe for us all.
This is a self-love and love attraction herbal blend that comes in two sizes. In an airtight glass jar with a wooden cover.
This blend is perfectly handmade with sustainability and Venus's energetic support for love activation.
This blend is to help you find yourself and the love that you are. You are one with the universe and the universe is love. Your ancestors are deeply in love with you and will like to remind you of this infinite love that you are.
Ífé mi in Yoruba means my love. This is a tea to intentionally open yourself up to all the love that you are and want and be able to receive it all in this reincarnation.
As with all energetic tools, you will have to do the work.
I am a conjurer, providing you with tools but I do not do the work for you once you get the tools. That being said I invite you to make this a ritual and state your intention every time you use this blend and they will be amplified by mine and my spirit team.
Whether you are looking for a blend for your tea rituals or as a tobacco substitute or for a bath, this blend will be perfect for you.
Contains:
Hibiscus
Lavender
Rosemary
Thyme
Cinnamon
There is a limited number of 10 jars and I may not be making the same blend again.
This work takes a lot from me and I respect the guidance of my ancestors to only do this limited amount for a selected few.
NOTE: do not take this blend if you are pregnant.
Size: 200ML OR 300ML recyclable glasses bottles with bamboo cover to keep in the Venusian energy as they ship to you.
Use with intention
creatively conjured with passion, potency, and power.