Total Release Salt and herbal bath mix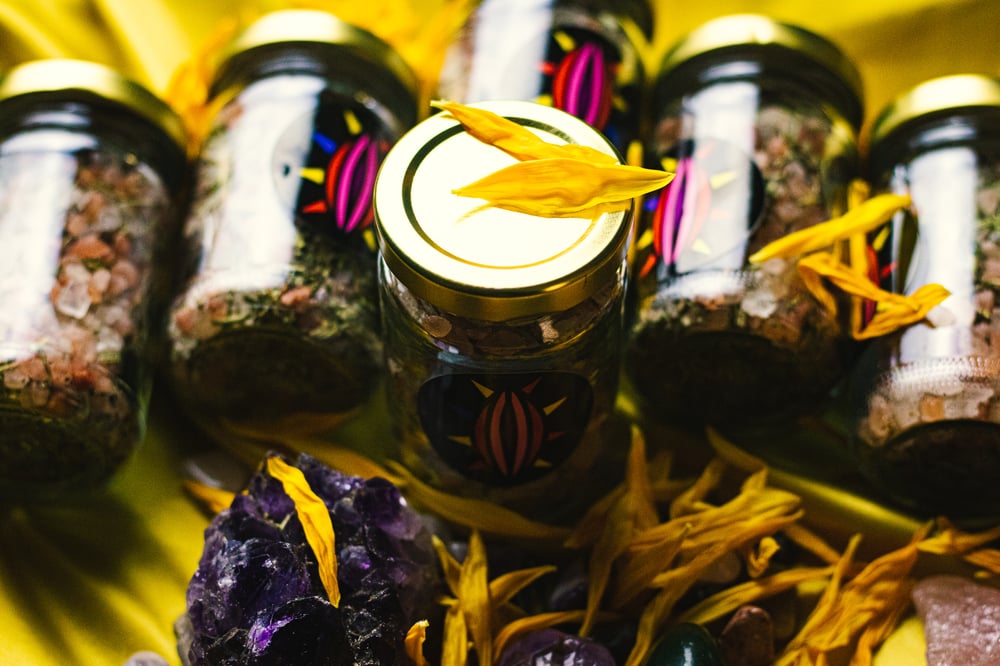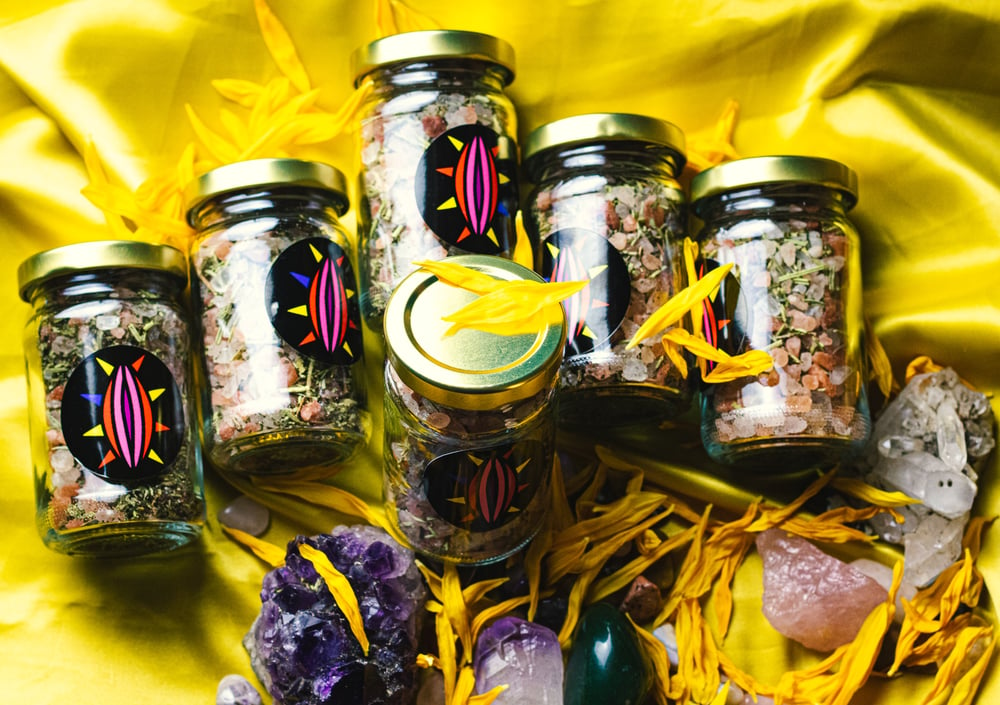 This is a perfect mix to invite in the next autumnal season and year.
It was charged under the second full moon in Aquarius infused with reiki energy to support release, renewal, and rejuvenation.
The salt and herbal bath are also infused with various crystal energy such as jade, amethyst, clear quartz, and selenite.
A perfect combination of the grounding earthly power of Virgo's new moon and the revolutionary power of the Aquarius full moon.
stored in a gold cap heat resistant jar of 105 ml.